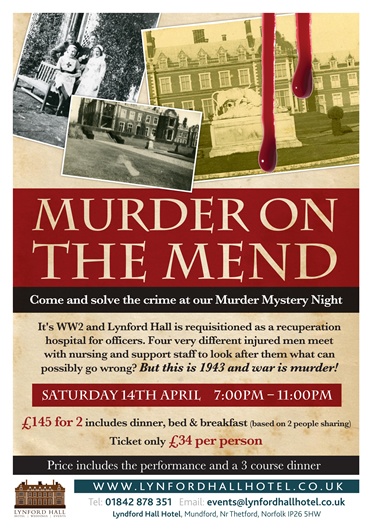 Which of our characters has an ulterior motive, who is responsible for lies,
and will hate become Murder as well?
Your mission is to look and listen closely to everything that happens around you.
Find the clues, ask the questions, seek the motives and methods because it's just possible
that in the absence of a police presence you may solve a murder? or even save the country!!
Dinner & a Full Licenced Bar
With a murder thrown in.